UPS Nails Down Staples in China
Tuesday, October 30, 2007 14:43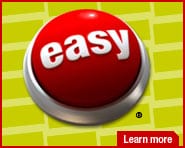 Without a doubt, 2007 has been one of the most active in the logistics in China. this is primarily a result of WTO restrictions passing their final milestone on Dec 1, 2006.. but it is also a result of the business in China improving on a macro level.
For me, while I found working in the logistics industry in the States boring, it is definately one of the most interesting industries that I focus on in China… and this week is already proving me right on that.
The first reference is to the deal that UPS has just announced a JV with Staples (see: Staples, UPS to establish joint venture in China). Much like their partnership (ownership) of Mailboxes Etc in the U.S., this partnership (ownership) could potentially result in UPS getting a lot of street level presence in China:
The first two Staples UPS Express stores will be opened in Beijing's Central Business District. Two additional locations are planned for Shanghai by the end of 2007.
With regard to what the stores will provide customers:
Every store will include a broad range of core office supplies, document processing services, international package shipping, and packaging and labeling services for business customers and consumers. Customers can expect their UPS shipments to be picked up within 30 minutes of their telephoned request.
In my mind, the above partnership puts together to firms who are in need of one another. Not only does this spread out the costs of expansion for both parties (shared rent, cobranded marketing, etc), this arrangement provides customers with a one stop shop for office supplies and shipping. An arrangement UPS has found profitable before.
The only "what if" I have is how fast can this partnership be scaled out , and what is the role of OA365 going to be?
You can follow any responses to this entry through the
RSS 2.0
feed.
Both comments and pings are currently closed.