6 Minute ABS on a 3 USD DVD
Monday, November 12, 2007 3:08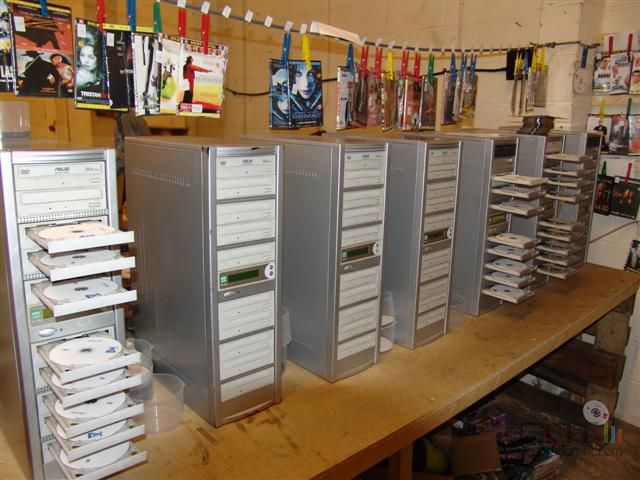 2 years back a foreigner names Randy Gutherie was made headlines when he was arrested for his part in the company 2 Dollar DVDs. It was an operation run from his apartment in Shanghai… and he was making bank!
We'll, just 2 years later, it appears that Paramount and Warner Brothers are now going to be offering legal copies of DVDs in China for just 3 USD. 3 USD ….
according to the article, the studios will be working together because their common goal is to defeat DVD pirates
Both Warner Bros. and Paramount say that this will be the earliest release date and lowest price that their movies have ever been sold for, worldwide. And their reason for teaming up with one another is strategic: they are competing against piracy in China, not each other. The more legit movies that are available in one spot, the more attractive the outlets will become to prospective buyers. "We're committed to developing a legitimate market in China, and having two more Hollywood studios gives us more critical mass," Warner Bros. managing director of China distribution, Tony Vaughan, said in a news conference, according to the Associated Press.
one question running through my head is how wide the selection will be.
Because if it is across the board, I have a new business in mind to satisfy the market in the US full of 8 USD DVD… half the price of a DVD in the US market right now.
Sure, firms need to realize that to compete in a global market they need to have a global pricing structure, but having 15~20 USD per disc in one country and 3 USD in another is not a strategy. It is an arbitrage opportunity that someone with too much time on their hands is going to exploit.
You can follow any responses to this entry through the
RSS 2.0
feed.
Both comments and pings are currently closed.