Inflation: What if, What Next, and What are the Odds
Tuesday, January 15, 2008 1:24
Following the first session of What If, What Else, and What Are The Odds, where we discussed ideas about what was to come in 2008, we are now ready for our second session, inflation in China.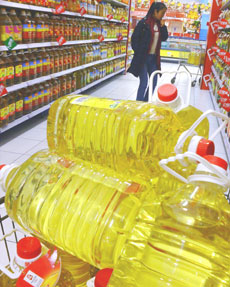 Over the last 12 few months there have been higher prices at the pump, for pork, and for oil. It is something that we are seeing more and more stories on (Danwei's Sexy TV has even put out the fantastic clip see below) and in this session, we will look at what the worst case rates could be, what the impact(s) of high inflation will be, and what are the odds of various scenarios.
Like last time, I am putting up a few of the questions we will address during the session to see what you the readers think.
What is the current real inflation rate?
Is inflation likely to increase or decrease over the next 6 months? 12 months? 24 months?
What impact will inflation have and who will be impacted the most?
Can the central party continue to hold prices at current levels? Should they?
What impact will/ could inflation have on foreign operations in China?
What is the best way to hedge/ take advantage of a period of high inflation?
So, watch the clip below, read this report from China Leadership Monitor, this post from China Confidentialand then answer the questions above.
Please use a real address when commenting as I will be happy to send extra some notes on the discussion
[youtube width="425″ height="335″]http://youtube.com/watch?v=zIVcJKwudMo[/youtube]
You can follow any responses to this entry through the
RSS 2.0
feed.
Both comments and pings are currently closed.
6 Responses to "Inflation: What if, What Next, and What are the Odds"