China's Ongoing Water Woes
Thursday, April 17, 2008 12:43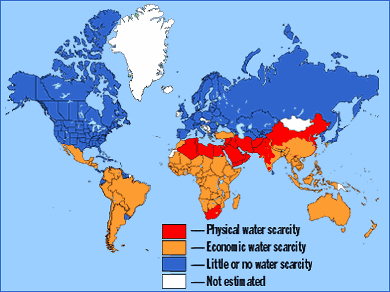 Shanghai Daily spilled the beans in their Early algae outbreak threatens Taihu Lake again that should make everyone perk their ears up and pay attention.
For me, there are no greater problems in china on a long term basis than water. It is one of thefundamentals that go along with shelter and food in the categories of human "must haves". for china, it is also an economic "must have" the economy relies on water for its huge industrial and agricultural economies.
Without clean water, both of which can experience shocks to the system that reverberate.
As to why this story has caught my eye is that one of my biggest fears is that without a significant amount of rain over the news 2-3 months, Lake Taihu will not only cake over again.. but that the Yangtze itself (at a 150 year low) will be at risk of a similar algae outbreak…. and that would be bad.
What is behind this problem? Add onepart chemical pollution + one part pesticide over application + low water levels… add heat.. and Bang.
What can be done? Well, in the short term (outside of a rain dance), the most effective preventative measures would be focused on reducing the toxic inputs and flushing out the system (i.e. Yangtze pushes crap into the sea), to shut down polluting factories, and investing in large scale filtering machines.
The questions becomes, (1) how effective will flushing the system be if the Yangtze itself sees significant amounts of blooms (there have already been cases this year), and (2) how close is the water level on the Yangtze to where this could happen?
Of course, then the questions become if the blooms are found in Taihu and the Yangtze, what will the impact be to manufacturers (Wuxi saw shutdowns last year) and the economy as a whole (farmers cannot use green water to grow crops)?
and what will the solutions be? How much will need to be spent?
and where is the silver lining for clean tech producers, and how do you get products into the market?
Food for thought if you are water bug in clean tech, or simply a manufacturer wondering What if, What else, and what are the odds when it comes to China's water woes
You can follow any responses to this entry through the
RSS 2.0
feed.
Both comments and pings are currently closed.
2 Responses to "China's Ongoing Water Woes"