Buying American Real Estate is SouFun
Friday, February 27, 2009 9:13

A quick follow up to a post earlier this month All Aboard! China's Real Estate Tour Groups are Now In Full Steam, where I highlighted the recent announcement that Soufun would be offering the first (of what is sure to be many) house hunting trips to the United States (and I am sure the EU – Spain – is in the planning).
In this recent announcement, we learn a lot more about the group of 40 that were selected (from a pool of 400):
These 40 people come from all over China; most of them are partner clients of soufun.com or high-end individuals chosen from voluntary clients
Guanxi…..
Most of the members are between 35 and 50 years old and are senior executives from the real estate and commercial service industries, retail enterprises or multinational corporations. Two-thirds of the applicants chose investment or home ownership as the purpose for purchasing houses.
… and more interestingly "about one-quarter of the first 40 house hunters have US green cards or business visas"
This CNN report provides some more color to the picture as well:
[youtube]http://www.youtube.com/watch?v=ywRfb_mmbuk[/youtube]
To back up this trip, and to advertise their new U.S. operations, a new site (in Chinese) has been set up to advertise their current listings in LA, Boston, Las Vegas, San Francisco, and New York. Many of the listings are under 1 million USD, and a nice selection of different property styles is on offer.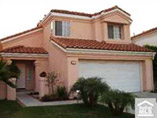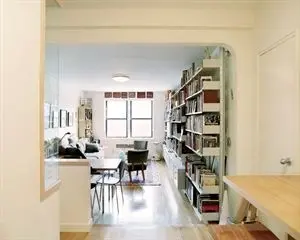 Politically speaking, Soufun sees this group as:
It is said that the group of wealthy Chinese individuals will be warmly welcomed by the US local governments. Everywhere the group travels, local governments, associations and real estate brokerage firms will provide comprehensive services such as housing information, house purchase procedures and legal assistance to the house hunting group. Local real estate agents have already done research on which housing products are suitable to offer Chinese clients.
Like I said in the post before this is a strategy that I think makes a lot of sense, and unlike the approach the Japanese took in the late 80s/ early 90s, the reasons for the purchases are much more reasonable and their view of the investment will be very different.
Again, were I a real estate agent in the area, I would spend the time to invest in some translation service and maybe some advertisement on Soufun's website. They are clearly working within their network, and were you to have good properties and be willing to speak their language (i.e. advertise on the site/ sponsor the trip), there is little reason to believe you could not have 40 Chinese millionaires looking at your properties
You can follow any responses to this entry through the
RSS 2.0
feed.
Both comments and pings are currently closed.
3 Responses to "Buying American Real Estate is SouFun"